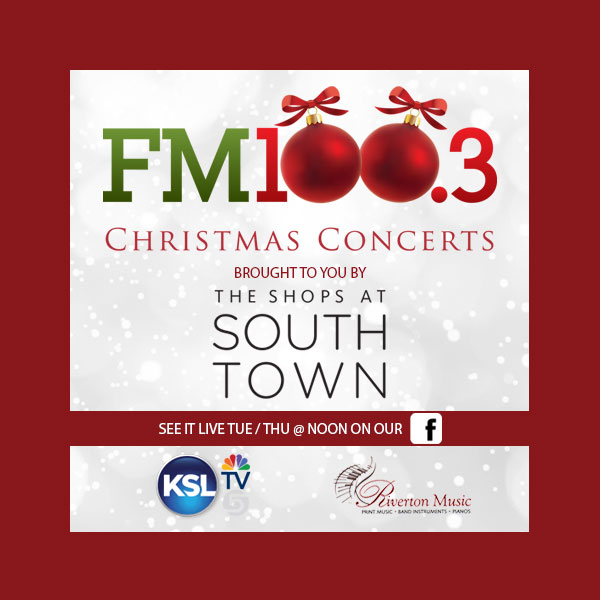 FM100 Concerts
Nov 26, 2021 - Dec 16, 2021
12:00 pm - 01:00 pm
The annual FM100 concerts are coming to Fountain Court this year on Tuesdays and Thursdays— Starting November 26.
The concerts will take place on November 26, 30, December 2, 7, 9, 14 & 16. They will be live performing starting at 12PM.
LINEUP:
Friday, November 26
Alex Boye & One Voice Children's Choir
Tuesday, November 30
Ryan Shupe and the Rubberband & The Best Thing About Christmas
Thursday, December 2
Brett Raymond & ECLIPSE 6
Tuesday, December 7
Counting Stars Talent & GENTRI
Thursday, December 9
Caleb Chapman Crescent Super Band
Tuesday, December 14
David Tolk & Peter Breinholt
Thursday, December 16
Cheri Call & Mat & Savanna Shaw
You can also hear the concerts on FM100.com, FM100 Facebook page, and on the KSL App.