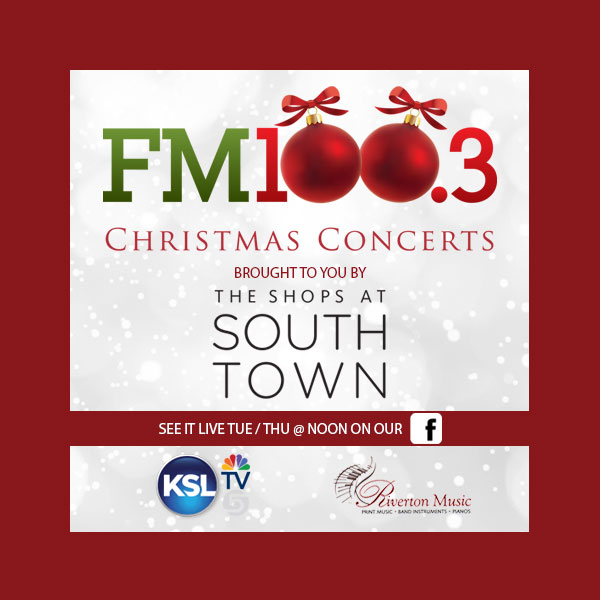 FM100 Concerts
Nov 25, 2022 - Dec 15, 2022
12:00 pm - 01:00 pm
The annual FM100 concerts are coming to Fountain Court this year on Tuesdays and Thursdays— Starting November 25th.
The concerts will take place on November 25, 29, December 1, 6, 8, 13 & 15. They will be live performing starting at 12PM.
You can also hear the concerts on FM100.com, FM100 Facebook page, and on the KSL App.