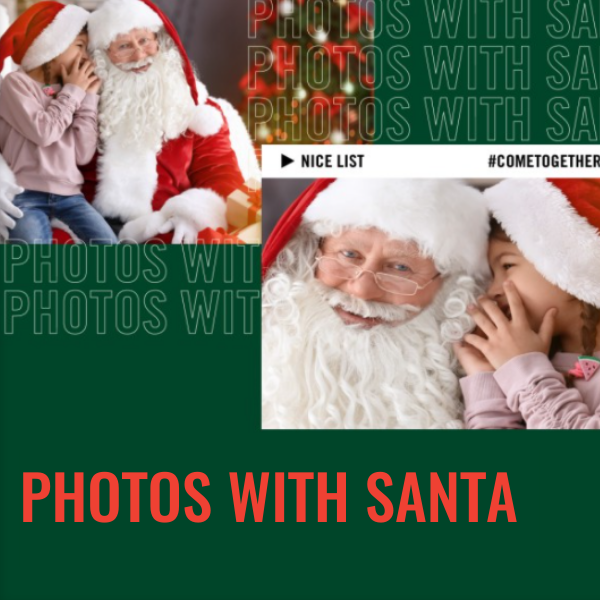 Photos With Santa
Nov 19, 2022 - Dec 24, 2022
Santa will be sitting in his big chair in the Holiday Village at Center Court by JC Penney and wants to hear Wishlist's and take photos with the kids and the whole family!

Happy Holidays! Santa will be here from Nov. 19 - Dec. 24. 
Pet photos with Santa will be on Tuesdays from 5PM – 8PM on Tuesdays of the month of December BEFORE Christmas. Dec 6, 13, & 20. Click HERE for more info.
Thank you for planning in advance with us during this holiday season!