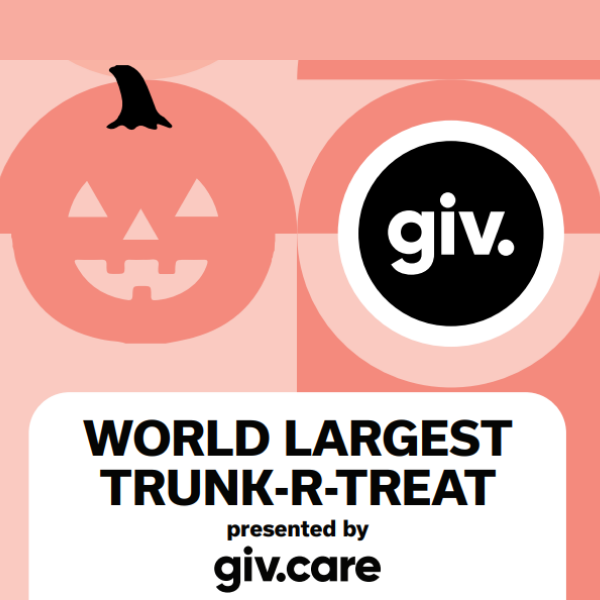 World's Largest Trunk-or-Treat
Oct 30, 2021 - Oct 30, 2021
01:00 pm - 03:00 pm
Giv.Care is hosting a big event here with us this Halloween Season! HELP UTAH'S DISABLED COMMUNITY BREAK A RECORD FOR THE WORLD'S LARGEST TRUNK N TREAT! Costumes are encouraged for kids of all ages! Social distancing and protective masks are encouraged to help protect those who are vulnerable.
This event will take place in our West Parking Lot. This event is free to all attendees. REGISTER your "Treaters" and help break a WORLD RECORD!
If you want to participate, register your personal, business, or organization "Trunk" today!